The task of this project was to use a song's message and mood as the basis of the design aesthetics to create two 13x19 posters. For my song, I chose Purity by A$AP Rocky featuring Frank Ocean. The song is an introspective piece about the artists' state of mind. It covers different issues the artists face that cause their mental stress.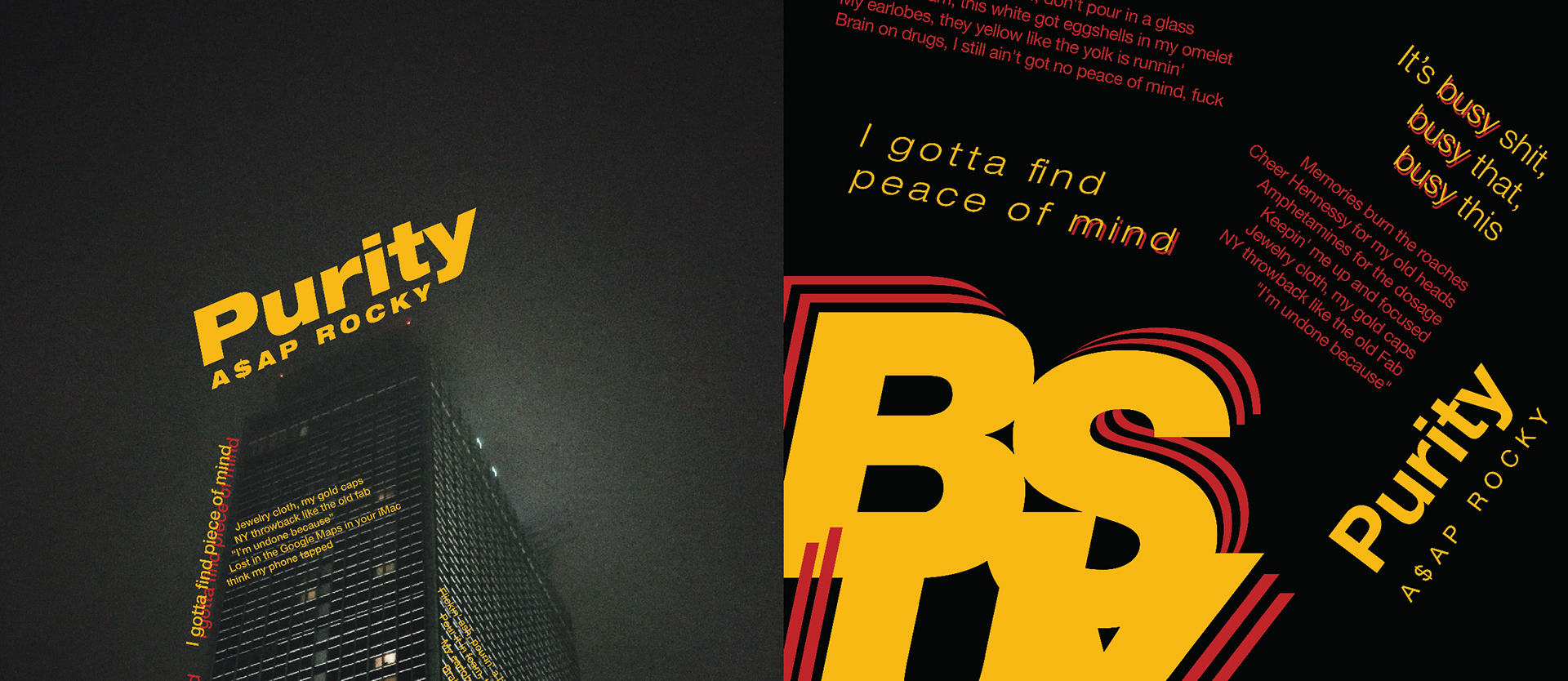 For the first poster, I created a logotype based on a word that I felt embodies the vibe of the song. The word I chose was busy, so when it came to the logotype, color palette, and grid system of my poster I wanted it to convey a visual busyness.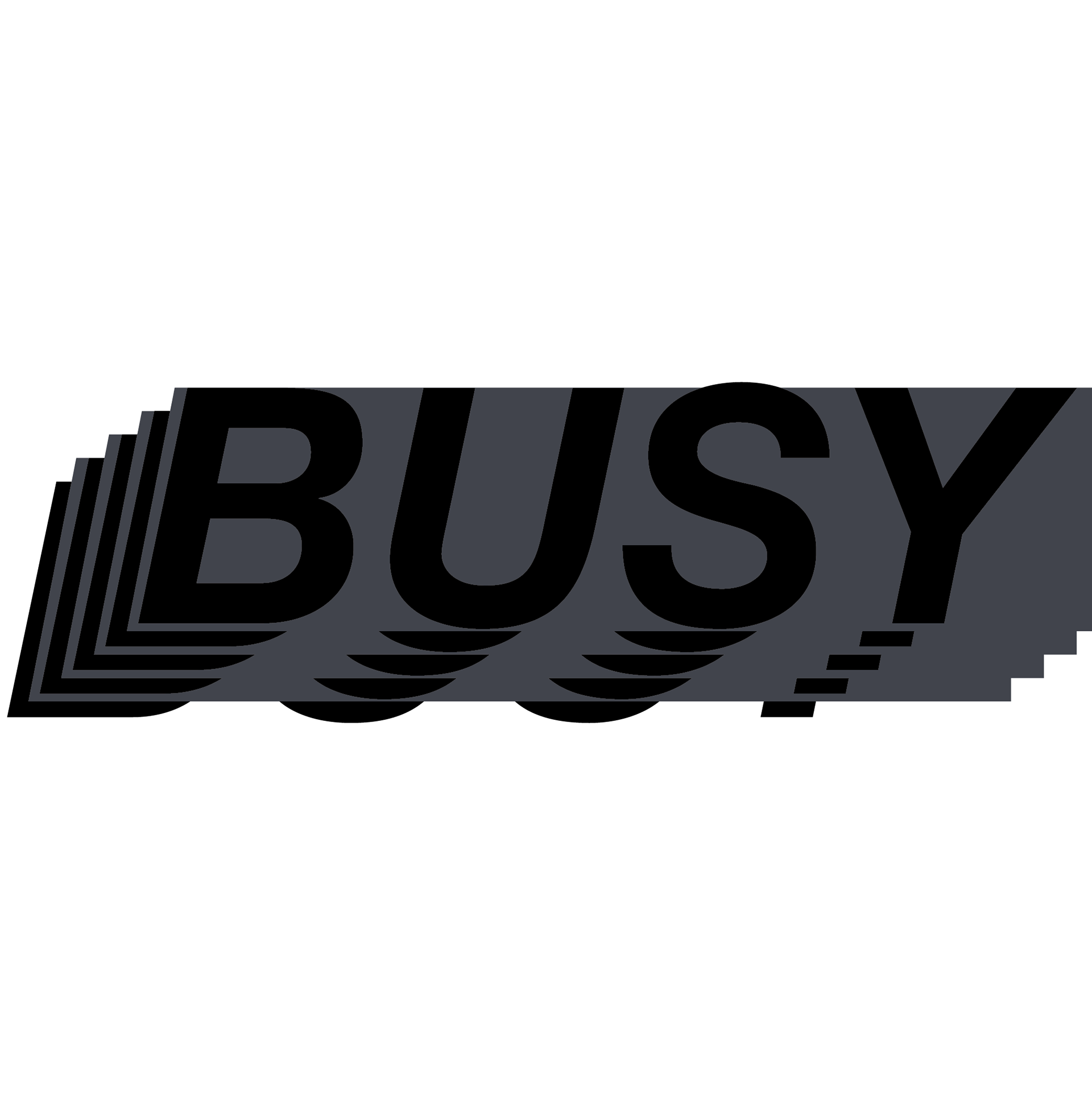 The logotype became the backbone for the postmodern grid; using the implied lines that the logotype created throughout the poster, I laid out the rest of the lyrics from the song.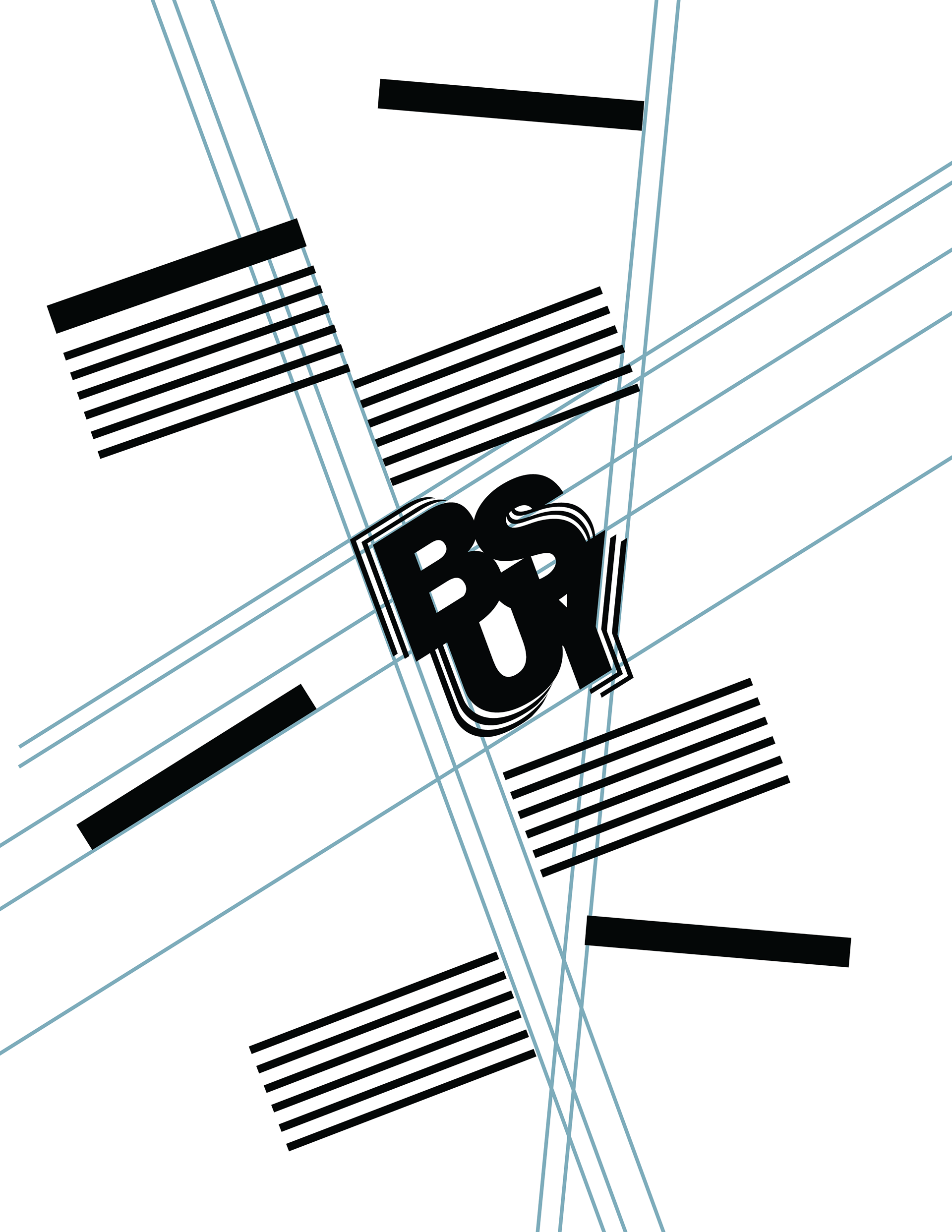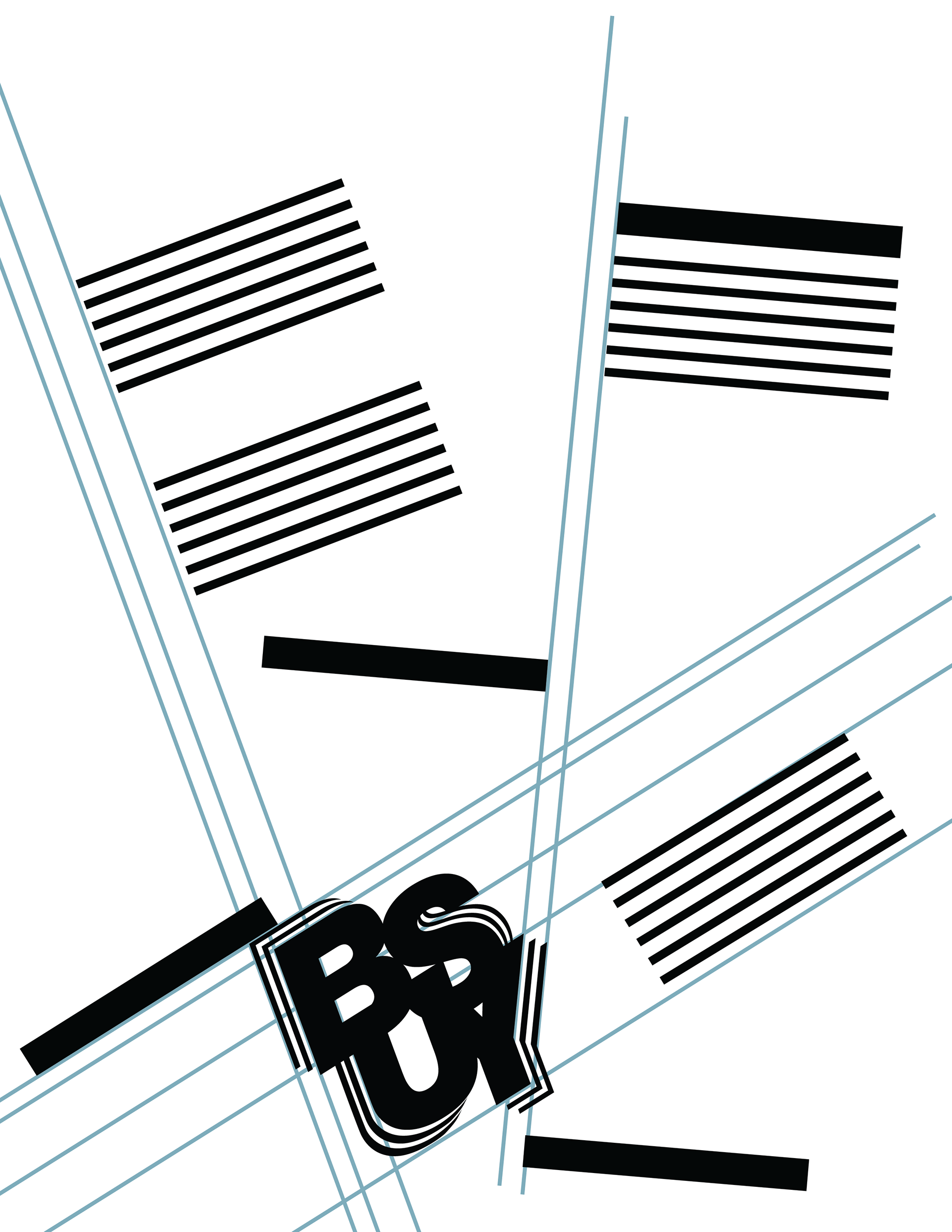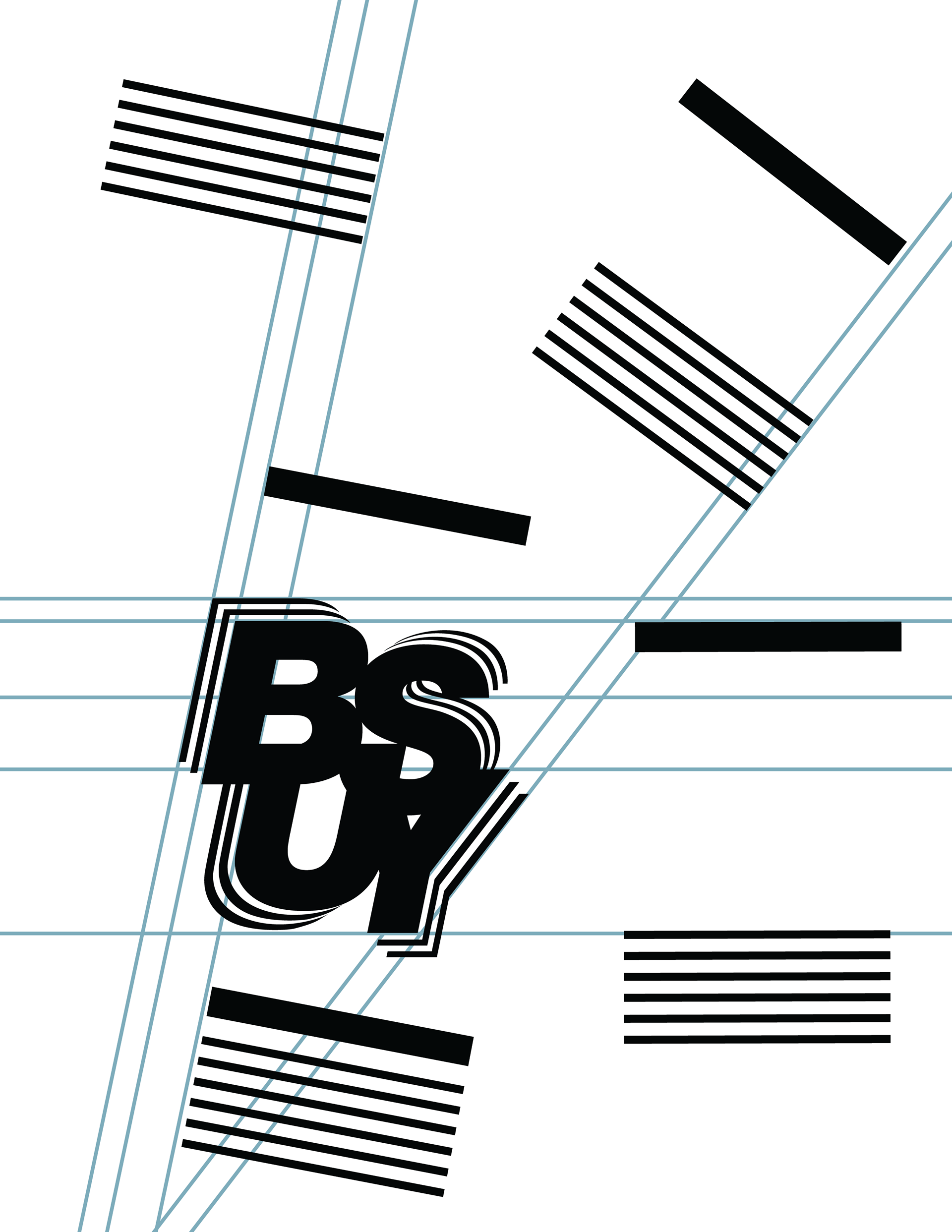 For the second poster, I used an image as the structure of my grid. I chose pictures of cityscapes because they match the visual busyness that the other poster has, as well as the song's emotional coldness.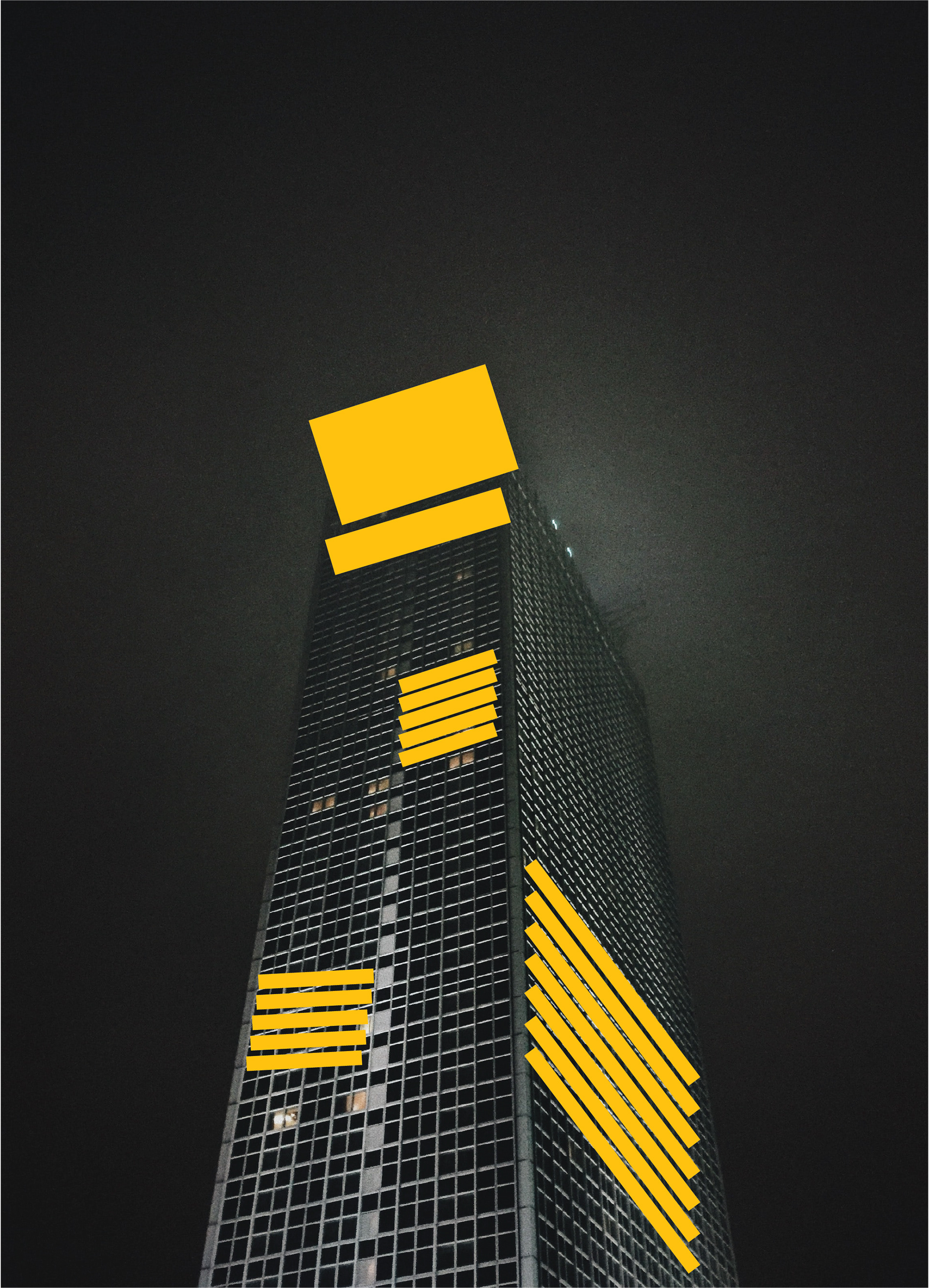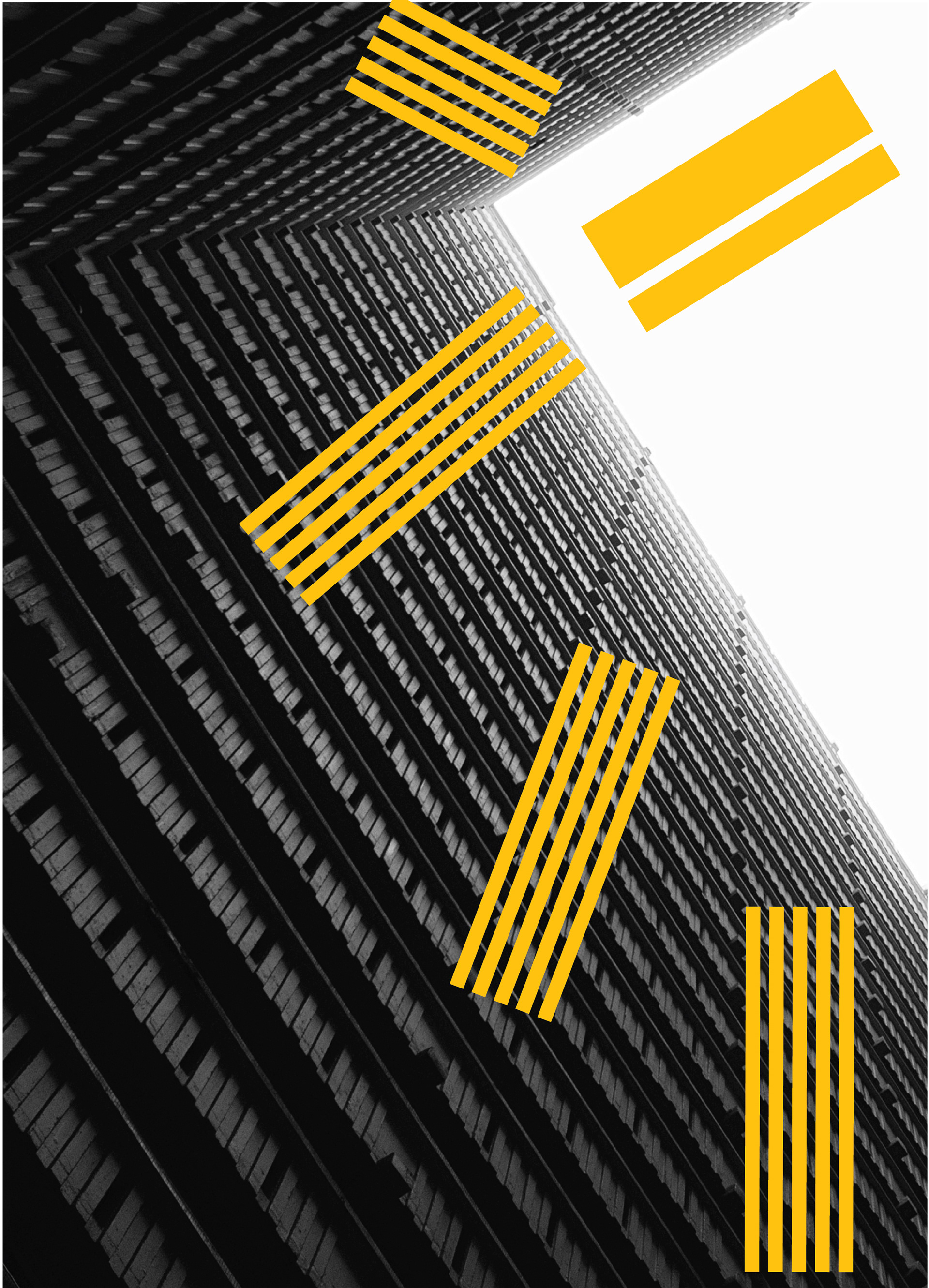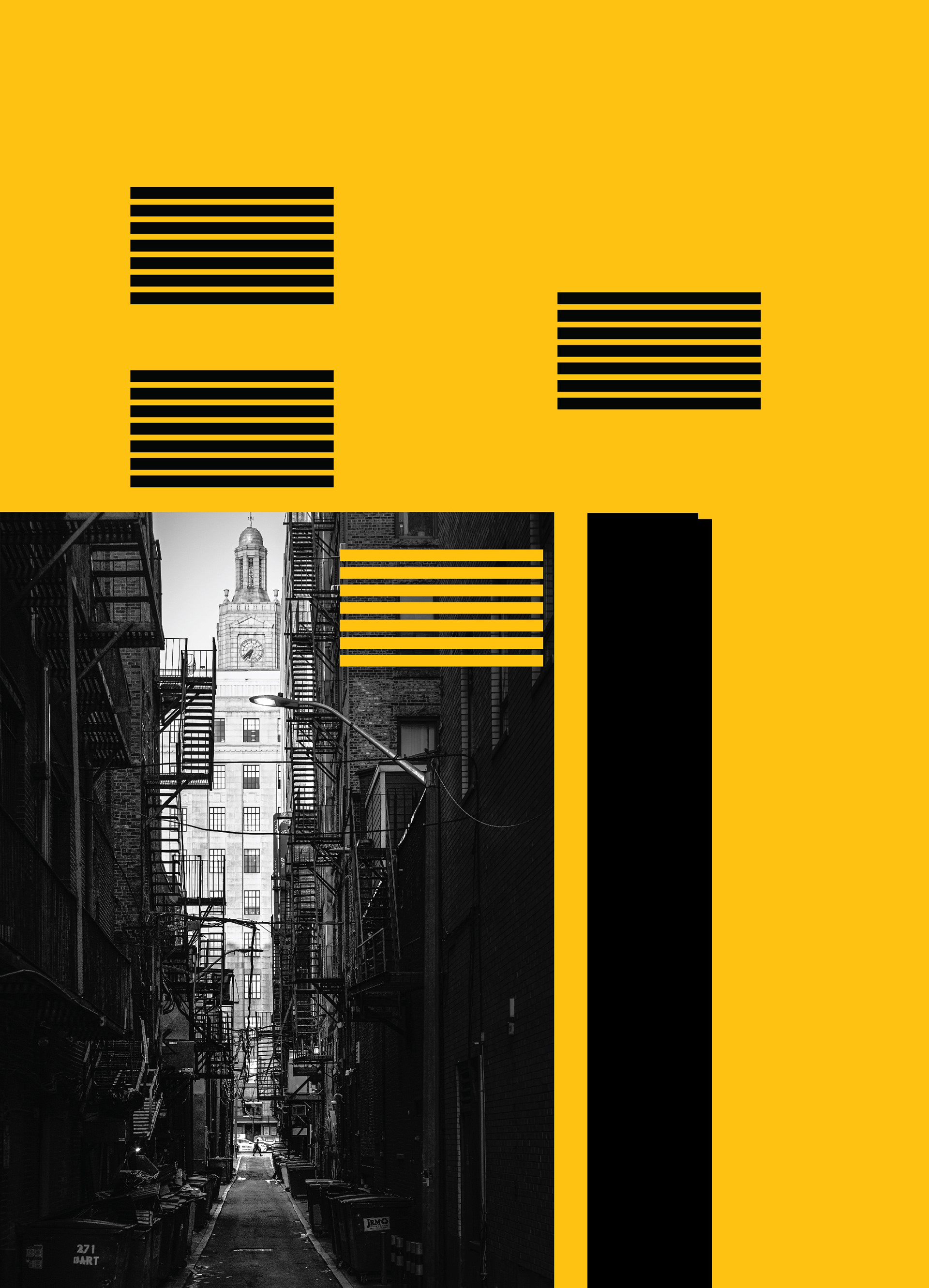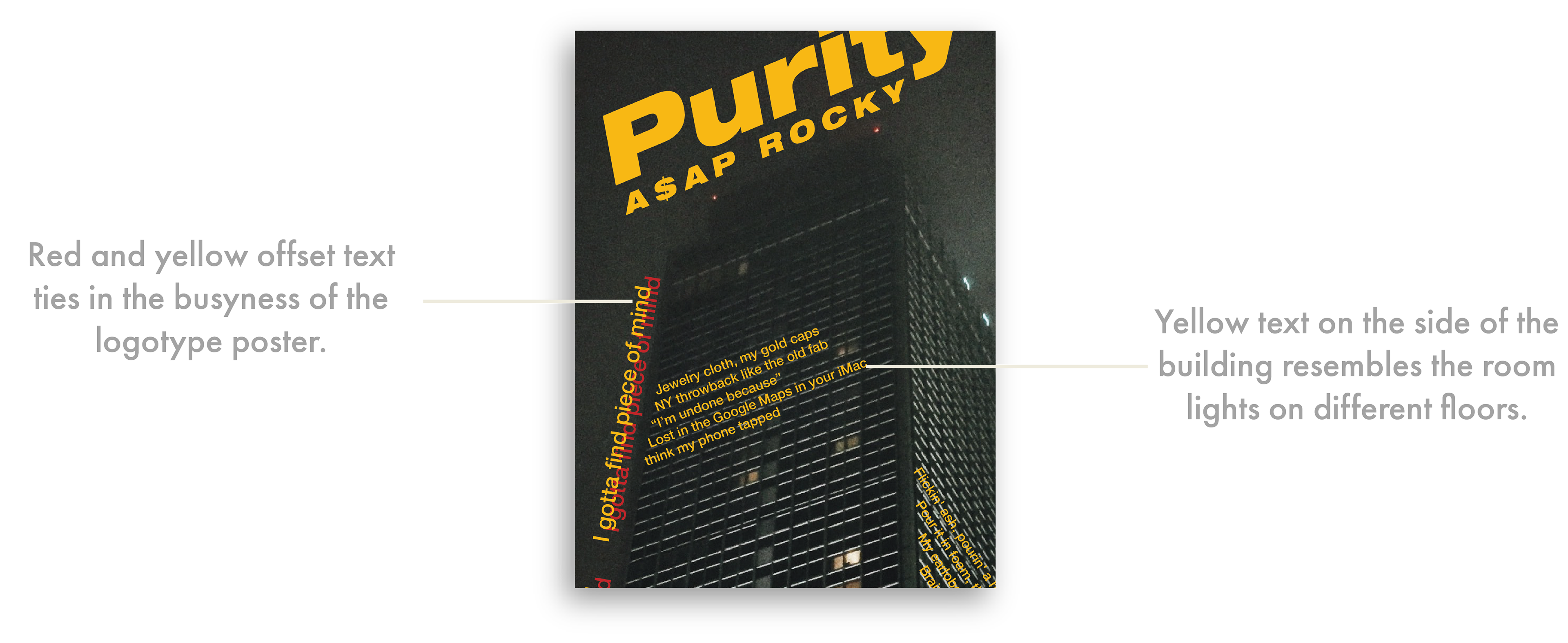 I kept the same color palette but tried some variations of inverting the dominant colors. Overall the
posters work as a pair, sharing the same color palette and visual mood.